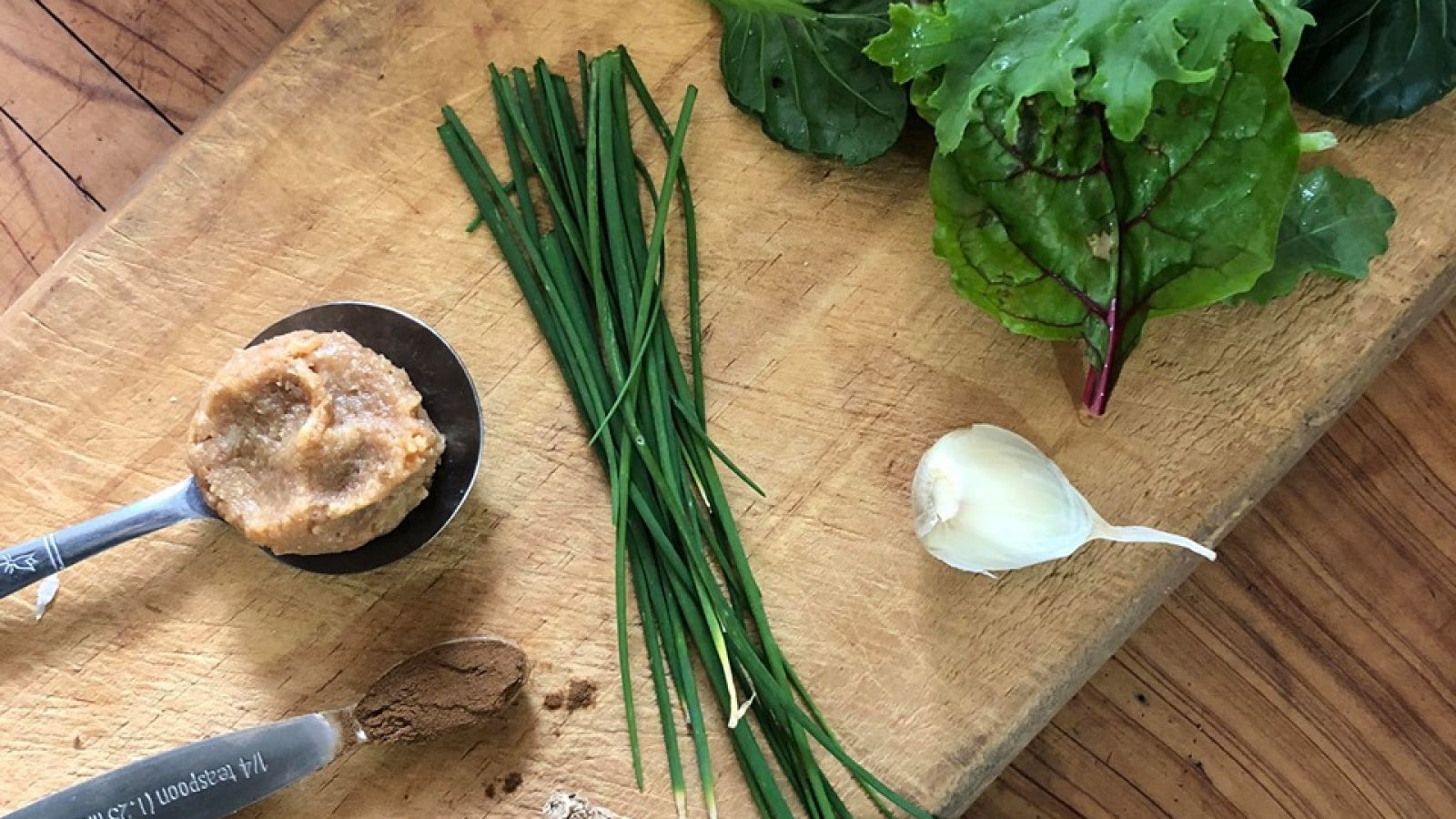 Mushroom Miso Soup
Why we love this recipe:
Miso is rich in essential minerals: vitamin B, E, and K
Great for gut health, as fermented miso provides the gut with wonderful bacteria to help the human biome work its magic
Tastes amazing with our Flow State
Super quick snack or easy meal idea (if you bulk it up with noodles- we love soba noodles!)
(Make a mug for yourself, or double recipe in a pot to serve 2)
1 Tbsp miso paste (we use Urban Hippie in NZ- make sure it's organic!)
¼ tsp Flow State shrooms
1 spring onion, diced, or a small handful of chives
1 handful of greens, finely diced (kale or silverbeet work wonders)
300ml cooled boiling water (80* will do!)
Instructions:
Grab your favorite mug or bowl. 
Chuck the kettle on. 
Mix Flow State shrooms with miso powder at the bottom of your mug with a spoon.
Chuck in finely diced spring onion and fresh greens. 
Let the water cool for 5-10 minutes, as boiling water kills the active cultures in the miso!
Fill mug with hot water.
Stir, sip, enjoy.
Add a bit of minced garlic and ginger to your mushroom miso soup for ultimate immunity boosting, heart-warming goodness!