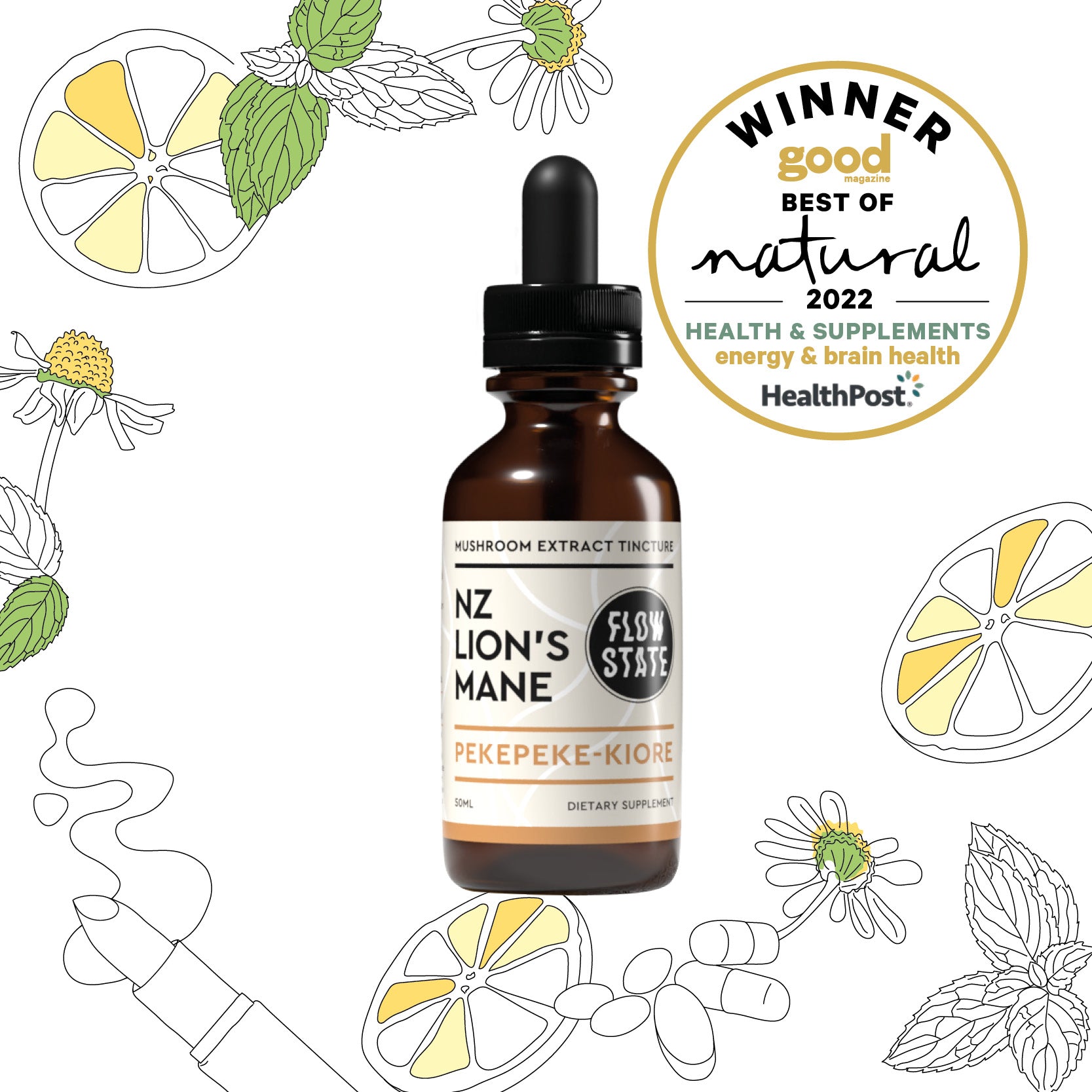 Our product won an award!
We're thrilled to announce that our latest product, NZ Lion's Mane / Pekepeke-kiore has won the energy and brain health category of the 2022 Best of Natural Awards!
Held in partnership with Good magazine and HealthPost, the 2022 Best of Natural Awards attracted more than 400 entries across six categories.
It
is great to see mushrooms pushing through into the mainstream - we believe that our native species hold so much potential. A massive shout out to the Pekepeke-kiore growers - 
Marama's Mushrooms.
However we haven't finished this awards journey yet - now we need your help!
The People's Choice Award goes to the brand that collects the most votes, and we would love your vote! Please feel free to follow the link below, and show your support for your favourite fungi fiends!
Anyone that votes for the People's Choice Award will go in the draw to win one of 6 x Best of Natural Award gift packs valued at $250 each.
As a small business, we appreciate every one of you - and we strive to provide not only the best mushroom extracts, but a great all-round customer experience. You're dealing with either Dave or Rachel here - not a huge team!
Thank you - mush appreciated