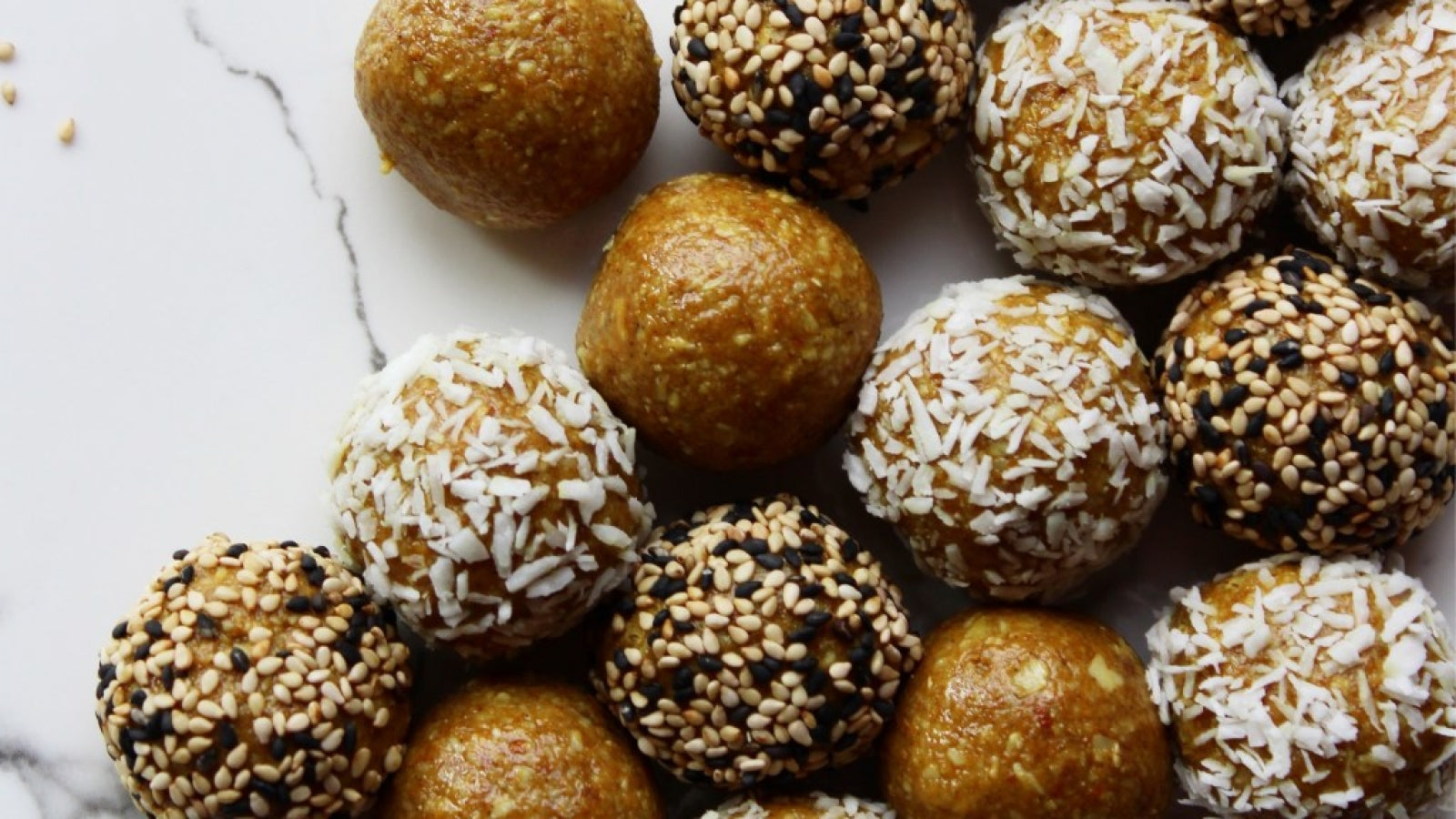 Tahini Fudge
Tahini Fudge Bliss Balls
Why we love this recipe:
These bliss balls are chocolatey, sweet, and rich with a hint of bitter.
Consistency- these bliss balls really are fudgy and reminiscent of smooth fudgy dreams.
Affordable! Tahini tends to be on the more affordable side of nut/seed butters, so is a great pantry staple!
This is a Vitality Organics original recipe, made for the love of our community bliss ball enthusiasts!
300g dates (medjool or deglet)
300g tahini (hulled or unhulled- unhulled is a bit more bitter, both will work)
2 heaped TBSP raw cacao
1 TBSP Flow State shrooms
¼ tsp Himalayan or sea salt
¼ cup sesame seeds (for rolling)
You'll need a decent high-power food processor for this recipe.
Soak dates in hot water for 30-60 minutes.
Drain water from dates, blend until smooth- using a spatula to clean down the sides.
Add tahini, cacao, salt, and Flow State shrooms. Blend until smooth.
Scrape mixture out into a bowl or container, and store in the fridge for 1-2 hours.
Prepare a baking dish or container lined with parchment paper.
Using a spoon, scoop a Tbsp or so into the palm of your (clean) hands. Roll into a ball.
Roll in sesame seeds, and place on tray.
This recipe should make 12-16 balls, depending on size.
Freeze for 1-2 hours, and store in sealed container in freezer for up to 1 month.