Limited time special - 4 month supply of brain clarity!
High strength Lions Mane 10:1 extract with piperine (black pepper extract) for enhanced absorption.‡ 
Each capsule contains 500mg of Lions Mane extract (Hericium Erinaceus) and 5mg piperine. No fillers or flowing agents. 
Beta-D-Glucans >30%

Starch <5%

Veggie capsules suitable for vegans. 

240 capsules - 4 month supply (1000mg/ day). 
Lions Mane has been a go-to mushroom for boosting cognitive health and memory, immunity, and mitigating anxiety and depression.‡ Popular with biohackers worldwide to enhance their cognitive spectrum, added to restaurant menus by the worlds' top chefs, and trialed in attempts to combat Alzheimer's disease, Lions Mane has burst back into the mainstream.‡
These white, globe-shaped fungi have long shaggy spines like a Lions Mane. It grows wild on deciduous trees and is now cultivated on sawdust substrates. We only use the fruited body of the mushroom, and not mycelium on grain (MOG). These natural substrates contain precursors that support the production of important functional compounds.‡ 
Flow State Lions Mane capsules are your go-to for a quick and convenient cognitive boost!
Read the science:
Lion's Mane Mushroom Benefits Memory And Cognition. Link here
Lion's mane mushroom contains a large number of bioactive components and secondary metabolites that have been promoted for healthy benefits ranging from antibiotic, anti-inflammatory, anti-carcinogenic, and neuroprotective properties. Link here
Neuronal Health – Can Culinary and Medicinal Mushrooms Help? Link here
Make sure you read our blog post on Lions Mane which highlights it's historic use in Traditional Chinese Treatments for certain ailments. We have accompanied this post with a variety of research studies. 
‡These statements have not been evaluated by the FDA, MPI or FSANZ. This information is not intended to diagnose, treat, cure or prevent any disease.
Customer Reviews
Write a Review
Ask a Question
Lions Mane
I really do think that they are helping me to sleep, I wake up refreshed and feel calmer.
11/29/2021
Linda J.

New Zealand
Keeps me firing
I have to speak with people all day and it helps me focus and not slow down in the afternoon especially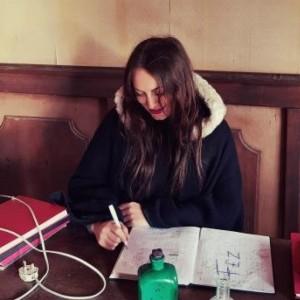 AA
11/26/2021
Anita A.

New Zealand
Clarity!
Very effective! Especially when combined with AM/PM bundle.
11/24/2021
Jones S.

New Zealand
Yet to Arrive
Kia ora, Unfortunately I am yet to receive my Lions Mane, I purchased 20 days ago. It will be great to find out where they've gone. Thanks
Hi Shaun, I shot you an email earlier today explaining the mix up with CourierPost - they've been a headache recently. Thank you for your patience. I'll continue this discussion through email. Cheers
11/19/2021
Shilane S.

New Zealand
Thanks
Love this product, thanks