Limited time special - 4 month supply of brain clarity!
High strength Lions Mane 10:1 extract with piperine (black pepper extract) for enhanced absorption.‡ 
Each capsule contains 500mg of Lions Mane extract (Hericium Erinaceus) and 5mg piperine. No fillers or flowing agents. 
Beta-D-Glucans >30%

Starch <5%

Veggie capsules suitable for vegans. 

240 capsules - 4 month supply (1000mg/ day). 
Lions Mane has been a go-to mushroom for boosting cognitive health and memory, immunity, and mitigating anxiety and depression.‡ Popular with biohackers worldwide to enhance their cognitive spectrum, added to restaurant menus by the worlds' top chefs, and trialed in attempts to combat Alzheimer's disease, Lions Mane has burst back into the mainstream.‡
These white, globe-shaped fungi have long shaggy spines like a Lions Mane. It grows wild on deciduous trees and is now cultivated on sawdust substrates. We only use the fruited body of the mushroom, and not mycelium on grain (MOG). These natural substrates contain precursors that support the production of important functional compounds.‡ 
Flow State Lions Mane capsules are your go-to for a quick and convenient cognitive boost!
Read the science:
Lion's Mane Mushroom Benefits Memory And Cognition. Link here
Lion's mane mushroom contains a large number of bioactive components and secondary metabolites that have been promoted for healthy benefits ranging from antibiotic, anti-inflammatory, anti-carcinogenic, and neuroprotective properties. Link here
Neuronal Health – Can Culinary and Medicinal Mushrooms Help? Link here
Make sure you read our blog post on Lions Mane which highlights it's historic use in Traditional Chinese Treatments for certain ailments. We have accompanied this post with a variety of research studies. 
‡These statements have not been evaluated by the FDA, MPI or FSANZ. This information is not intended to diagnose, treat, cure or prevent any disease.
Customer Reviews
Write a Review
Ask a Question
10/12/2021
Rory R.

New Zealand
Great product
I'm using these following a concussion sustained whilst skiing and I notice the days when I don't take them. My recovery is going well, thanks guys! Also super fast delivery!
10/11/2021
Kelly T.

New Zealand
Life Saver!
I have had a highly stressed workload over the last year while working full time and completing a university degree. I was beginning to struggle getting up in the mornings, feeling devoid of energy and in a constant state of brain fog, to the extent that I was beginning to forget very simple things, and even losing the use of basic vocabulary, all of which was straining on my work and my studies. My partner is a big fan of Paul Stamets and had heard of the benefits of Lions Mane. I have been taking the Lion Mane supplement for 1 week now and I'm already feeling the benefits. I am up in the mornings with more energy and more clarity of mind. My mindset and memory have improved, and I'm feeling much more positive and more like myself again. I am looking forward to continuing with Lions Mane and all the other fabulous benefits that it has to offer from long term use.
10/11/2021
Nicola S.

New Zealand
Lions Mane
Like a number of us I was really struggling with this second lockdown, working from home, being a mum with high school kids studying on line. I felt the anxiety creep in to the point where I was losing focus and enthusiasm. I have now been on the Lions Mane for two weeks and the difference it has made is unbelievable!!! My focus is on point, I wake up with no anxiety and a clear plan of how to make the most of each day. It has been an absolute God Send!!! Thank you thank you.xx
10/08/2021
Melissa I.

New Zealand
Love love love
After 2+ years of horrific side effects from a doctor prescribed medicine, I decided to go down a more natural route and try supplements to help with my transition off the meds and for recovery afterwards! I'm so happy I was recommended these supplements, my brain focus, clarity and mental capacity is a million times better than what it was, and thanks to flow state I'm getting back to my usual happy, confident and "normal" self!! You've got a customer for life!!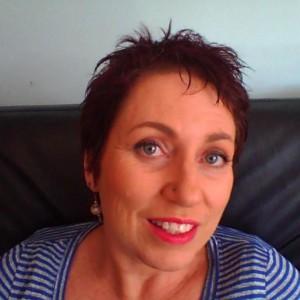 HS
10/06/2021
Helen S.

New Zealand
Noticeable difference
I am definitely feeling more alert and focussed. Loving them!