MYCOMPLETE (6 in 1) CAPSULES
vitality | recharge | balance
or make 4 interest-free payments of $12.25 NZD fortnightly with
More info
Due to NZ regulations, we are unable to make health claims with this product. We highly recommend you do your own research into the studies of this product, along with the traditional use of this product to treat certain ailments. 
Introducing MYCOMPLETE. A 6 in 1 blend that will satisfy all of you mycology-heads. 
High strength 10:1 extracts with piperine (black pepper extract) for enhanced absorption.‡ 
Each serve (two capsules) contains 1000mg of:
Chaga extract (Inonotus obliquus) 166mg
Cordyceps Militaris extract 166mg
Lions Mane extract (Hericium erinaceus) 166mg
Maitake Extract (Grifola frondosa) 166mg
Reishi extract (Ganoderma lucidum) 166mg
Turkey Tail extract (Trametes versicolor) 166mg
Black Pepper extract 5mg
No fillers or flowing agents. 
Beta-D-Glucans >30%

Starch <5%

Full fruited mushroom body.

Dual extraction (organic alcohol and hot water extraction methods).

Veggie capsules suitable for vegans. 

Available in 120 capsules - 2 month supply (1000mg/ day) or 240 capsules - 4 month supply (1000mg/ day). 
Third party tested in New Zealand

 

for pesticide residue, heavy metal analysis, microbial analysis, and active compounds (Massey University and Hill Laboratories). 
We would love to state the individual benefits of each of these mushrooms, however rules and regulations in NZ say that we can't. We suggest doing your research on the positive benefits of these mushrooms. 
Caution and consideration:
Despite mushrooms being natural, they are considered potent in Traditional Chinese Medicine. It is important that you consult a health professional before taking this supplement if you have a health condition, are taking prescription medication, are pregnant, or nursing. Mushroom extracts can potentially interact with medications prescribed to suppress the immune system and regulate blood clotting. 
Read the science:

1) Effects of polysaccharopeptide from Trametes Versicolor and amoxicillin on the gut microbiome of healthy volunteers
2) Probing Lingzhi or Reishi Medicinal Mushroom Ganoderma lucidum (Higher Basidiomycetes): A Bitter Mushroom with Amazing Health Benefits
3) Cordyceps militaris Enhances Cell-Mediated Immunity in Healthy Korean Men
4) Lions' Mane: Neuronal Health – Can Culinary and Medicinal Mushrooms Help?
5) Maitake Extracts and their therapeutic potential - a review 
6) Chaga mushroom extract inhibits oxidative DNA damage in lymphocytes of patients with inflammatory bowel disease
7) Permeability characteristics of piperine on oral absorption--an active alkaloid from peppers and a bioavailability enhancer.
Flow State MYCOMPLETE capsules are your go-to for a quick and convenient boost!
Make sure you read our blog posts on each of these mushrooms which highlight their historic use in Traditional Chinese Treatments for certain ailments. We have accompanied these posts with a variety of research studies.
‡These statements have not been evaluated by the FDA, MPI or FSANZ. This information is not intended to diagnose, treat, cure or prevent any disease.
Customer Reviews
Write a Review
Ask a Question
Great supplement
Great product. Didn't realise how much of an energy dip I had when I don't have them.
05/15/2022
Julie A.

New Zealand
New to mushies
I feel so much brighter with no brain fog and mine more energetic
05/10/2022
JILLIAN C.

New Zealand
What I text my bff
"I think these mushrooms supplements I started taking are great. My mind is so clear and and my overall thinking is so much better. And I don't have a crash in the afternoon! And I've been sleeping better and waking up feeling pretty awake. Honestly, I lied. They're not great - they're ******* GREAAAAAAT"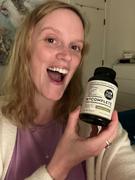 05/10/2022
Terry W.

New Zealand
My opinion
So far so good, recovering from COVID so hard to tell yet. My ariritis in my fingers is definitely better, I have more movement.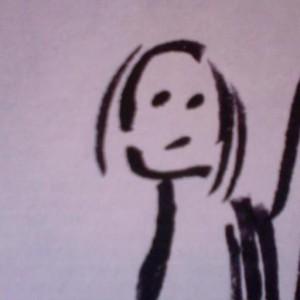 AY
05/06/2022
Ashleigh Y.

New Zealand
Yay!
I genuinely feel like these things have changed my life. I feel so much better in myself and the days aren't such a slog. As well as much better energy levels, I feel calmer, way less anxious and cranky, and better able to focus.