Flow State Spore Spreaders Affiliate Program
Our shroom-loving community is growing and we're looking for more fungi friends to join us!
We are looking for content creators, health practitioners and anyone passionate about wellness to join our affiliate program and help us spread the spores.
If you are a fan of Flow State and share our mission to empower people to take charge of their health and well-being, we'd love for you to join us.
Ready To Join
Fill out the application form and send us your submission. We will review it carefully and get back to you within 2-3 business days.
Once approved, you'll receive a welcome kit and further instructions on how to get started.
Start spreading the spore love and earn rewards while doing it!
Join The Flow State Affiliate Program
Join our epic mushroom-loving community in promoting healthy living and enjoy the benefits of our affiliate program.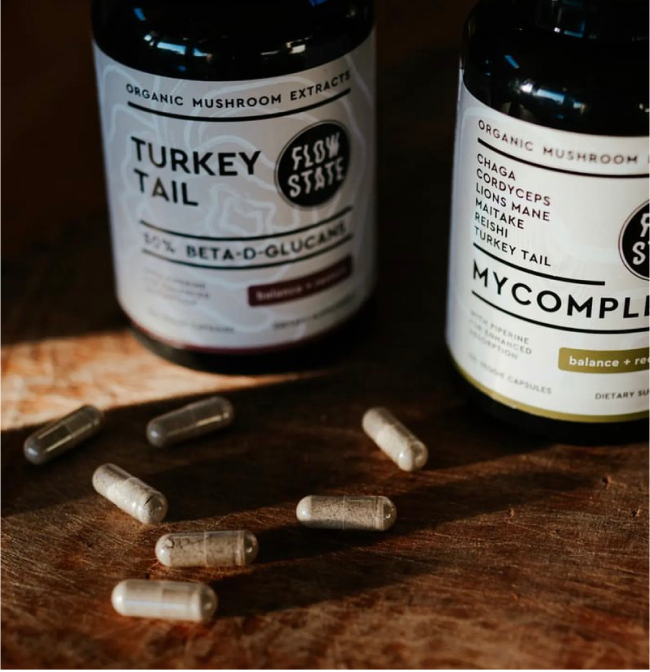 Terms and Conditions
By applying to become a Flow State Spore Spreaders Affiliate, you agree to the following Terms and Conditions:
You must be 18+ years old.
You must provide valid contact information.
All content created should comply with our brand guidelines regarding functionality, messaging and visuals.
You will not use any coupon codes other than your own.
You are not a coupon or offer site.
You will not engage in any activities that could be considered deceptive, unlawful or harmful to Flow State's reputation.
Your content should remain in compliance with the FTC's guidelines on endorsements and testimonials.
We reserve the right to terminate your program at any time with or without cause.
Payments will be made on a monthly basis, 30 days after the end of each month.
You are responsible for all taxes fees associated with any commission payments.
We look forward to having you join us! Feel free to reach out with any questions or comments.