At Flow State, we've spent the last three years building a mushroom-based business that we're proud to call our own. Along the way, we've learned a lot about what it takes to develop products that are not only effective but also sustainable and community-oriented.
Giving back to the community is one of our core values, and we are excited to announce the launch of The Flow on Effect, a program that seeks to support innovative and collaborative people-led efforts to make the world more beautiful and supportive.
The Flow On Effect Initiative
Each month, we'll donate $500 to an Aotearoa-based non-profit organisation that is creating positive social change in the worlds of community development and sustainability. Think of it as our way of showing appreciation to those who are making a positive impact in their communities and as a way of creating a future we want our children and grandchildren to inherit. The small acts of kindness from everyday citizens can add up, and we want to do our part in making a difference.
Join Us in Creating Positive Social Change
We want you, our epic mushroom-loving community, to join us in creating positive social change. Do you know of an Aotearoa-based non-profit organisation that inspires you with the work they do? Nominate them to receive a Flow on Effect donation of $500.00.
How the Nomination Works
Send us an email to hey@flowstate.nz with the subject line "FLOW ON EFFECT".

Include the name, website, contact details, and social media (if available) of the organisation you'd like to nominate.

Write a 100-300 word explanation on why their work is essential to community well-being and sustainability, or explain how their work has impacted your life.
We'll review all submissions during the last week of each month and select a recipient for the following month. We'll then share the work of the chosen non-profit organisation on social media and on the blog, with the hope of raising greater social awareness and lifting the voice and vision of Aotearoa's change-makers.
Together, we can find ways to not only give back but also create a shared future of social change and sustainability. So join us in supporting and empowering Aotearoa through Flow on Effect.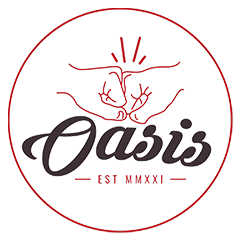 Camp Oasis
Camp Oasis is a youth organisation based in Auckland, and their mission is to provide a safe, fun, loving, and nurturing environment for young people. They aim to empower rangatahi whilst also learning new and exciting life skills and attributes to lead a positive healthy life.

Camp Oasis is run by Odin Robinson and Jake Hiini, who use their own experiences to help lead the boys to a better pathway.

Some of the activities at the camp include kayaking, fishing, spotlight, bonfires, cooking, cross country and more. Robinson says the activities they pride themselves on most are the group sessions when they wānanga and kōrero about emotions and feelings.

Hiini says, "Growing up in schools we learned about maths, we learned about English, we learned about history [but there was] minimal kaupapa like culture and minimal talk about emotions and what's going on for us. When we are able to share our emotions and our feelings and be vulnerable with one another we are able to build that connection."
Learn More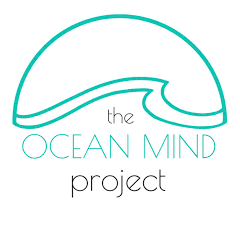 The Oceanmind Project
"The Ocean Mind Project is a community of ocean minded people working to inspire, educate and facilitate change in the Bay of Islands! Our mission is to increase awareness around ocean conservation, support marine research and provide sustainable solutions to the oceans' BIG problems.

All proceeds donated to the project through our Ocean Minded community are given to @trioceansnz to purchase education supplies for the Marine Kaitiaki Course. This course is supporting local young adults in their pursuit of a marine conservation career. Future goals of this project include student murals, beach clean-ups, citizen science projects, sustainability workshops, colouring books and an online learning portal.

The support of the Flow On Effect will allow us to reach our early goals quickly, as well as gain more exposure within our community. The funds provided through this amazing initiative would go directly towards supporting the Marine Kaitiaki student supplies, natural paints for student murals and the kick-start of our ocean mind coloring book."
Learn More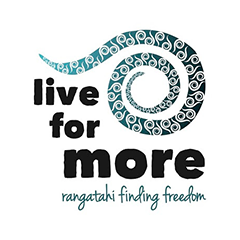 Live for More
The Kaupapa of Live for More is to empower rangatahi/young people to find freedom from their troubled pasts and be inspired to live positive and fulfilling lives. Live for More offers unique surf therapy programmes in Mount Maunganui, transforming troubled lives - one wave at a time.

We felt especially inspired by their values of belonging and connection, passion and purpose, being real, and empowerment. Live for More is an organisation that believes in creating equal opportunities for young people, regardless of their background. That is definitely something we can get behind!

"Live for More builds strong rapport and healthy, lasting relationships with rangatahi through our surf therapy programmes. Surf therapy has an amazing capacity to facilitate engagement, be a positive physical outlet and also increase connection and belonging. Alongside surf therapy, we also provide intensive clinical counselling, practical life navigation skills, mentoring and cultural sessions. All of this is aimed to empower self-belief, confidence and a positive outlook. With a renewed understanding of life and purpose, as well as their identity, potential and culture, we see rangatahi finding freedom for themselves and their whanau"
Learn More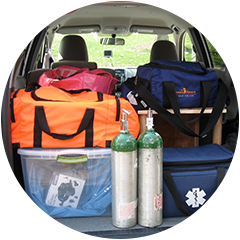 Northland Midwives
Birthing our son at home was a dream come true for us, and we are forever grateful for the support we received from local midwives to feel supported, empowered, informed, and respected in our health choices. This Flow on Effect donation went towards subsidising the costs of home-water birth equipment for two Northland-based families.

Feeling super privileged to be able to give back to resources so close to home and our hearts! While this is a bit different from our usual 'Flow on Effect' process, it feels like the perfect way to say thank you universe for the safe arrival of our mushie babe.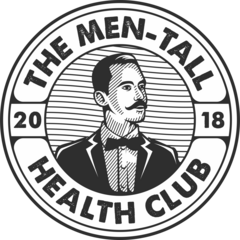 The Men-Tall Health Club
The Men-Tall Health Club is a Mental Health and Suicide Awareness/Prevention charity whose primary focus is Men's mental health. Men account for 75% of all suicides in NZ and sadly, this is a similar statistic around the globe. They offer a range of peer-to-peer support services to those in need and periodically host events around the country to help spread awareness of the key issues we face regarding men's mental health here in NZ.

Men are less likely to talk about their struggles and more likely to end their life by suicide - they are on a mission to change that.

They currently provide a safe space for men to come together and talk through the challenges they face in life via a weekly online Zoom call, however this year they plan on extending these weekly meetings to various in-person locations around the motu here in Āotearoa.
Learn More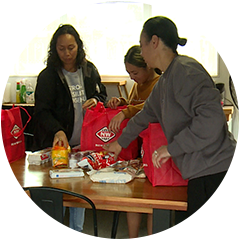 Koha Ki Kawerau
Rowena Andrews manages a business from her home in Kawerau, where she cares for adults with disabilities - creating a safe haven and life skills programme for those that need the support.

She then saw the need in her broader community, with many people struggling due to the cost of living, addictions, being solo parents, and also working families finding difficulty getting through the week.

Rowena covers anything from food to blankets, clothing, petrol vouchers, and medication costs - she's got the communities back.

She also manages a Kawerau kids Christmas gift Facebook page for children and is a newly appointed District Councilor for Kawerau as well.

We think Rowena is an incredible woman, and we're thrilled to donate our Flow on Effect donation to honour her and her amazing heart-led mission.
Learn More
Families in Need Kerikeri
Monika and the team help young struggling families in the Kerikeri and surrounding region, providing cooked meals, donated appliances and clothes, petrol vouchers, and a whole lot more! It is an incredible initiative - and one we are proud to support!
Learn more