ALCHEMY - Fermented Mycelium
ACTIVE HEXOSE CORRELATED COMPOUND
or make 4 interest-free payments of $13.16 NZD fortnightly with
More info
Flow State Alchemy Capsules (Active Hexose Correlated Compound) is a fermented, cultured mushroom extract that comes from the mycelia of Shiitake, Lion's Mane, Maitake and Agaricus Blazei, also known as basidiomycetes species, with an alpha-1,4 glucan structure.
Active Hexose Correlated Compound may help support the bodies innate immune response and is widely used around the world to support general health maintenance. 
Highlights
Immune support 
Supports gut health 
Third party tested in New Zealand
Flow State's Alchemy is third party tested here in New Zealand (Hill Laboratories) for heavy metals, pesticide residue, and microbials to ensure a high-quality standard. We have also tested for erinacines - an active compound found within lion's mane mycelium.
Flow State's Alchemy is in convenient to consume capsules (vegan friendly), and combined with piperine (black pepper extract) for enhanced absorption. 
TAPS PP9254
Veggie capsules suitable for vegans. 


Available in 120 capsules - 2 month supply (1000mg/ day) or 240 capsules - 4 month supply (1000mg/ day). 

due to the gluten-bearing substrate used in production, this product contains gluten.
Third party tested in New Zealand

 

for pesticide residue, heavy metal analysis, microbial analysis, and active compounds (Massey University and Hill Laboratories). 
If you have a free moment, please feel free to check out the human studies of Active Hexose Correlated Compound. We can't make any health claims, nor provide any health advice, therefore we strongly recommend that you do your own research (with anything, really!).
Caution and consideration:
Despite mushrooms being natural, they are considered potent in Traditional Chinese Medicine. It is important that you consult a health professional before taking this supplement if you have a health condition, are taking prescription medication, are pregnant, or nursing. Mushroom extracts can potentially interact with medications prescribed to suppress the immune system and regulate blood clotting. 
The Flow On Effect
Help us empower Aotearoa, one non-profit organisation at a time. Join The Flow On Effect Initiative and help us create positive social change in our communities. Visit Giving Back for more information and to nominate your favourite non-profit today.
Customer Reviews
Write a Review
Ask a Question
08/30/2023
Trudy

New Zealand
Calm
I have been using flowstate ALCHEMY for a few years along with my complete. Ive found my mental state is calmed. Which is great for me and those around me. Thankyou so much. My immune system gets tested all the time as i work with at risk students and I seem to just brush off colds and am rarely Off sick.
08/16/2023
Amy

New Zealand
Great Product
I've noticed I don't get sick as often, and when I do, recovery time is much quicker. Got mum onto it too and she now has less frequent night time trips to the toilet
06/07/2023
William

New Zealand
I know they'll be good, because mushys come from the ground
Haven't tried them yet but have consumed their other products before which I am all about! Excited to see how these go :) Bring on winter!
04/26/2023
Nicky

New Zealand
Easy to take
My partner and I definitely notice that we have more energy and focus, also, being able to have them on subscription means not only do you get a better deal, but also we dont forget to re-order and run out. Dave and Rach and super helpful with any questions. Thanks guys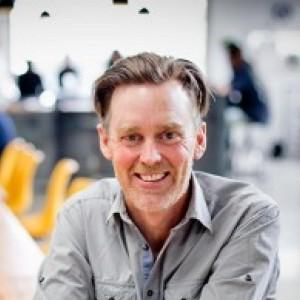 A
03/06/2023
Aaron

New Zealand
Something Special
Maybe it's the mycelium Our is it the vibe Love being a party Of the flow state vibe