LION'S MANE CAPSULES
or make 4 interest-free payments of $8.61 NZD fortnightly with
More info
Flow State Lion's Mane (Hericium erinaceus) mushroom extract is formulated to provide you with healthy brain support day in and day out. This white, globe-shaped fungi with long shaggy spines is popular with biohackers worldwide as it may support mental clarity, and is also added to restaurant menus by the worlds' top chefs. Lions Mane has burst back into the mainstream!
Lion's mane grows wild on deciduous trees and is now cultivated on sawdust substrates. Flow State only uses the fruited body of the mushroom - not mycelium on grain (MOG). These natural substrates contain precursors that support the production of important functional compounds such as beta-d-glucans.
Highlights:
Supports brain function
Supports nerve growth factor
Supports digestion
Supports stress and mood management
Third party tested in New Zealand
Each serve (two capsules) contains 1000mg of Lions Mane extract (Hericium erinaceus) and 10mg piperine. No fillers or flowing agents. 
Beta-D-Glucans >30%

Starch <5%

Dual extraction (organic alcohol and hot water extraction methods).

Veggie capsules suitable for vegans. 

Third party tested in New Zealand

 

for pesticide residue, heavy metal analysis, microbial analysis, and active compounds (Massey University and Hill Laboratories). 
Flow State's Lion's Mane is third party tested here in New Zealand (Hill Laboratories and Massey University) for heavy metals, pesticide residue, microbials, and also active compounds (beta-d-glucans) to ensure a high quality standard.
Put on your thinking cap, with Flow State Lion's Mane!
TAPS PP2954
When to take:
Morning / afternoon.
Caution and consideration:
Despite mushrooms being natural, they are considered potent in Traditional Chinese Medicine. It is important that you consult a health professional before taking this supplement if you have a health condition, are taking prescription medication, are pregnant, or nursing. Mushroom extracts can potentially interact with medications prescribed to suppress the immune system and regulate blood clotting.



The Flow On Effect
Help us empower Aotearoa, one non-profit organisation at a time. Join The Flow On Effect Initiative and help us create positive social change in our communities. Visit Giving Back for more information and to nominate your favourite non-profit today.
Customer Reviews
Write a Review
Ask a Question
11/30/2023
Dan

New Zealand
Epic product
Great product, take for mental clarity and focus. Works great
Cheers Dan, thanks for the review!
11/23/2023
Mark P.

New Zealand
Does what its supposed to do...:)
Awesome focus, lasts hours and hours....:)
Thanks for the review Mark!
11/22/2023
Jess

New Zealand
Lion's Mane Capsules: Brain fog, be gone!
After COVID-19, I found I had a lingering brain fog that made me feel constantly mentally/physically drained after completing normal daily tasks. Also, with having alzheimers in my family tree I thought it might be time to trial the Lion's Mane capsules sooner rather than later. Dual extraction and the third party testing in NZ is why I chose Flow State over other companies offering similar products. Like many others, I've noticed such a difference with my mental clarity, even on day 1. My energy levels have definitely improved and my recollection and general cognition have noticeably improved. It has also helped normalise my sleeping patterns, has calmed nerve issues and anxiety. If you're on the fence about purchasing these and have consulted your doctor, please do try them. I've tried the powder blends and those are great for my general wellbeing but for my main issue with brain fog, these were the product that blew me away with the results. I have a subscription for these now and will continue purchasing these and look forward to trying other products to see what benefits they offer.
Great to hear you've had such fantastic results Jess, thanks for sharing!
11/19/2023
Kiandra J.

New Zealand
Clarity of a lioness
Great customer service, and I believe I'm thinking more clearly. Well done flowstate!
Thanks for the kind words Kiandra!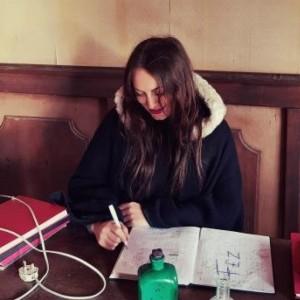 A
10/31/2023
Anita

New Zealand
Clarity in capsule
Lion's mane is an absolutely incredible product! The clarity/focus and calmness - unbeatable.
Thanks for the feedback Anita!