CORDYCEPS CAPSULES
or make 4 interest-free payments of $9.40 NZD fortnightly with
More info
High strength Cordyceps militaris mushroom 10:1 extract with piperine (black pepper extract) for enhanced absorption.‡ 
We encourage you to do your own research when it comes to Cordyceps militaris, as we are unable to make health claims.
Flow State's Cordyceps militaris is third party tested here in New Zealand (Hill Laboratories and Massey University) for heavy metals, pesticide residue, microbials, and also active compounds (beta-d-glucans) to ensure a high-quality standard.
Flow State's Cordyceps militaris is in convenient to consume capsules (vegan friendly), and combined with piperine (black pepper extract) for enhanced absorption. 
Each serve contains 1000mg of Cordyceps militaris extract  and 5mg piperine. No fillers or flowing agents. 
Beta-D-Glucans >30%

Starch <5%

Veggie capsules suitable for vegans. 

Dual extraction (organic alcohol and hot water extraction methods).

Third party tested in New Zealand

 

for pesticide residue, heavy metal analysis, microbial analysis, and active compounds (Massey University and Hill Laboratories). 
When to take:
Morning or midday. 
Caution and consideration:
Despite mushrooms being natural, they are considered potent in Traditional Chinese Medicine. It is important that you consult a health professional before taking this supplement if you have a health condition, are taking prescription medication, are pregnant, or nursing. Mushroom extracts can potentially interact with medications prescribed to suppress the immune system and regulate blood clotting. 
The Flow On Effect
Help us empower Aotearoa, one non-profit organisation at a time. Join The Flow On Effect Initiative and help us create positive social change in our communities. Visit Giving Back for more information and to nominate your favourite non-profit today.
Customer Reviews
Write a Review
Ask a Question
11/03/2023
Dianne A.

New Zealand
More time needed
I bought these capsules in the hope that they would put an end to my constant sinusitis and coughing. So far - not happening. But I live in hope - I have only been taking them for a few weeks - so there's time for improvement. They are easy to take
Hey Dianne, it can sometimes take longer for the effects to be felt, keep at it and let us know how you go! Also feel free to reach out at hey@flowstate.nz if you want to discuss other options that may help. Mush Love
06/09/2023
Hailz

New Zealand
Cordyceps
Have just ordered and recived Cordyceps militaris 120 capsules, I also got a cute wee note hand written ofcorse. (super cute) I suffer with Fibromyalgia syndrome and CFS so im hoping these help boost somthing I will do a follow up review. Love and kindness ❤️
Thank you Hailz, pleased to hear the experience so far has been positive. Please feel free to let us know how you get on :)
05/03/2023
Bruce M.

New Zealand
Excellent
The Militaris extract has really nailed the amount of mucus and phlem constantly flowing from my nasal area. I have had this very uncomfortable condition for three years and couldn't get any relief from prescription medication. This product worked immediately. Has almost dried up whatever was causing this condition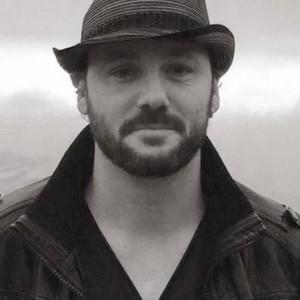 PR
04/15/2023
Piers R.

New Zealand
great, have increased energy
03/09/2023
Debra

New Zealand
Great combo
Cordyceps Gives me the energy and clarity I need for my busy day and the Reishi helps me relax and sleep at the end of my day. Couldn't live without them. Highly recommend this great combo. Love the fact that these wonderful mushies come in capsule form, So easy and convenient to take. Great job Flow State Team.