AM / PM TIN BUNDLE
energise | focus | relax
or make 4 interest-free payments of $30.00 NZD fortnightly with
More info
COGNITION | ENERGY | ENDURANCE | FOCUS
Flow State's AM blend is a synergistic blend of both lion's mane and cordyceps militaris, designed to enhance cognition, energy, endurance and vitality. Fantastic as a coffee substitute, or to complement your brew – this AM blend will keep your nervous system humming without the crash.
Each tin contains 100 grams of the following mushrooms:
Lion's Mane extract (Hericium erinaceus) 
Cordyceps Militaris extract 


GUT HEALTH | DIGESTION | FATIGUE FIGHTER
Flow State's PM blend is a blend of Reishi, Chaga and Turkey Tail, designed to enhance immunity, organ health, and help you sink into a peaceful state of calm. The PM blend is the perfect addition to your evening routine, helping you drop into the parasympathetic nervous system.
Each tin contains 100 grams of the following mushrooms:
Chaga extract (Inonotus obliquus) 
Reishi extract (Ganoderma lucidum) 
Turkey Tail extract (Trametes versicolor) 
High strength 10:1 extracts.
Full fruited mushroom bodies.

Dual extraction (organic alcohol and hot water extraction methods).

Third party tested in New Zealand

 

for pesticide residue, heavy metal analysis, microbial analysis, and active compounds (Massey University and Hill Laboratories). 

Gluten free, non-GMO, vegan and paleo friendly.
How to use:
Mix 1/2 teaspoon into your tea, coffee, smoothie or any food of your choice. Stir or blend. Can be added to anything hot or cold. Can be taken with or without food.
If you are sensitive to herbs, start with a 1/4 teaspoon. In time you can increase your intake according to your daily needs.
Time of day: 
A.M: Usually in the morning or midday. If you're wanting to pump out work in the evening, by all means - go for it. 
P.M: Usually in the afternoon or evening, however these mushrooms are fine to take in the morning, too!
Taste profile:
AM: Slightly sweet, earthy. 
PM: Malty, mildly bitter. 
Once opened, use within 3 months.
Caution and consideration:
Despite mushrooms being natural, they are considered potent in Traditional Chinese Medicine. It is important that you consult a health professional before taking this supplement if you have a health condition, are taking prescription medication, are pregnant, or nursing. Mushroom extracts can potentially interact with medications prescribed to suppress the immune system and regulate blood clotting. 
Customer Reviews
Write a Review
Ask a Question
AM/PM Tin Bundle
My husband and I have both started taking Lion's Mane in the morning, and Turkey Tail at night. We're feeling great energy-wise during the day and, sleeping well at night. Love these products! Thank you.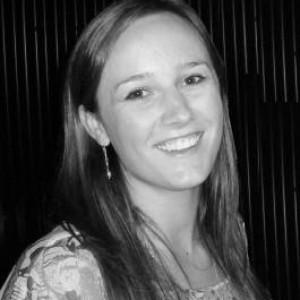 E
12/07/2022
Emily

New Zealand
Loving AM,PM bundle
I'm loving this bundle. I've had trouble sleeping for over a decade. The PM blend has literally turned my life around. I go to sleep much more easily, and sleep through the night. The AM blend is perfect for giving me a kick start to the day, and lasts all day. It means I now only have one cup of coffee a day. Thanks guys!
12/06/2022
mike b.

New Zealand
lions mane powder
very effective as a pick me up and good for concentration
11/25/2022
Joan A.

New Zealand
Almost there .
l love my drinks in morning and before bed. Taste is great with some added Stevia . In the morning l feel quite energised and think clearly and focused. Before bedtime l feel relaxed without being sleepy. When l do go to bed l am usually asleep within 10 minutes . I am getting a good nights sleep now which was difficult before with my arthritis and sore shoulder. I find the tins rather difficult . They are hard to twist open and close . I plan to swap over to some little glass jars l have ‍♀️‍♀️Many thanks for this exciting product . Kindest Regards. Joan Allsop.
11/25/2022
Samuel M.

New Zealand
Skeptical at first but… It works well.
I thought this wouldn't make a difference at all. But the bundle actually works wonders for me. The AM powder provides me with focus and energy to keep going through the day. No crashes either. The PM bundle has probably had the most impact on me. I am having deeper sleeps and don't wake up in the middle of the night anymore. Also I have been having sleeps where I dream, (no nightmares at all) When I wake up I feel well rested and don't have headaches anymore or feel tense.