FLOW STATE MUSHIE BUNDLE + FREE BEANIE
focus | restore | recharge
or make 4 interest-free payments of $45.00 NZD fortnightly with
More info
1 x A.M. blend
1 x P.M. blend
1 x FOUR blend
1 x Flow State hemp and organic cotton beanie
This offer won't be around for long - while stocks last. 
Introducing the A.M. blend.
Each tin contains 100 grams of the following mushrooms:
Lion's Mane extract (Hericium erinaceus) 
Cordyceps Militaris extract 

Introducing the P.M. blend.
Each tin contains 100 grams of the following mushrooms:
Chaga extract (Inonotus obliquus) 
Reishi extract (Ganoderma lucidum) 
Turkey Tail extract (Trametes versicolor) 
Introducing the O.G. blend:
Each tin contains 100 grams of the following mushrooms:
Chaga extract (Inonotus obliquus) 
Cordyceps Militaris extract 
Lions Mane extract (Hericium erinaceus) 
Reishi extract (Ganoderma lucidum) 
High strength 10:1 extracts.
No fillers or flowing agents. 
Full fruited mushroom bodies.

Dual extraction (organic alcohol and hot water extraction methods).

Third party tested in New Zealand

 

for pesticide residue, heavy metal analysis, microbial analysis, and active compounds (Massey University and Hill Laboratories). 

Gluten free, non-GMO, vegan and paleo friendly.
Flow State beanie: 55% hemp, 45% organic cotton
How to use:
Mix 1/2 teaspoon into your tea, coffee, smoothie or any food of your choice. Stir or blend. Can be added to anything hot or cold.
If you are sensitive to herbs, start with a 1/4 teaspoon. In time you can increase your intake according to your daily needs.
Time of day: 
A.M: Usually in the morning or midday. If you're wanting to pump out work in the evening, by all means - go for it. 
P.M: Usually in the afternoon or evening, however these mushrooms are fine to take in the morning, too!
O.G: Usually morning to midday. It also provides a nice afternoon boost.
Caution and consideration:
Despite mushrooms being natural, they are considered potent in Traditional Chinese Medicine. It is important that you consult a health professional before taking this supplement if you have a health condition, are taking prescription medication, are pregnant, or nursing. Mushroom extracts can potentially interact with medications prescribed to suppress the immune system and regulate blood clotting. 
Read the science:
Lion's Mane Mushroom Benefits Memory And Cognition. Link here
Lion's mane mushroom contains a large number of bioactive components and secondary metabolites that have been promoted for healthy benefits ranging from antibiotic, anti-inflammatory, anti-carcinogenic, and neuroprotective properties. Link here
Neuronal Health – Can Culinary and Medicinal Mushrooms Help? Link here
Cordyceps militaris improves tolerance to high intensity exercise after acute and chronic supplementation. Link here
Effects of polysaccharopeptide from Trametes Versicolor and amoxicillin on the gut microbiome of healthy volunteers
Probing Lingzhi or Reishi Medicinal Mushroom Ganoderma lucidum (Higher Basidiomycetes): A Bitter Mushroom with Amazing Health Benefits
Chaga mushroom extract inhibits oxidative DNA damage in lymphocytes of patients with inflammatory bowel disease
We would love to state the individual benefits of each of these mushrooms, however rules and regulations in NZ say that we can't. We suggest doing your research on the positive benefits of these mushrooms. 
‡These statements have not been evaluated by the FDA, MPI or FSANZ. This information is not intended to diagnose, treat, cure or prevent any disease.
Customer Reviews
Write a Review
Ask a Question
Yeah Man I feel it !
2 weeks done consistently of morning am n Pm and I feel so much more better at work , being a builder it helps with staying sharp n focused backed with consistent energy through my day ! Chur
06/05/2022
Kayla K.

New Zealand
Top Quality
The quality and care that has gone into these products is unmatched in NZ. From the love of its creators to the plastic free packaging, not to mention the power of the mushrooms themselves keeps me coming back for more. I have all three of the power tins and love the vitality they bring me each day. Grateful for your mahi!
05/26/2022
Sue T.

New Zealand
AM and PM
I take AM in my coffee and PM in hot chocolate in the evening. Has only been a week but I am sleeping much better, I am looking forward to seeing how things go over next few weeks, so far is good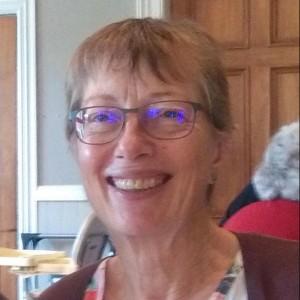 JP
05/23/2022
Justine P.

New Zealand
Fantastic stuff and the frother is wonderful
I had to look on the website to see what other people were reporting to believe that what I felt was due to the mushies! I couldn't believe how much better I felt after only a week on the AM/PM mushies - I started the turquoise can when this bundle arrived. My head cleared and suddenly I could make decisions again, and I had motivation! Which meant that I did more - in fact, I did as much in 4 days as I'd done in the previous month - and I hadn't been actually sick. 5 months before I'd finished radiation and that, combined with an anaesthetic had left me lacking in energy. But now I feel so good that it is hard to remember how bad I felt. Thank you wonderful mushies - oh, and the frother is amazing!
04/23/2022
Seamus S.

New Zealand
Good ****
Awesome team, well packaged