FOUR Mushroom Blend: 100 grams
or make 4 interest-free payments of $17.50 NZD fortnightly with
More info
Flow State Four Blend is a four blend formulation of Reishi, Chaga, Lion's Mane and Cordyceps Militaris, designed to support the nervous and immune system, while providing a sustainable energy kick.
The perfect addition to your favourite hot or cold drink – enjoy it by itself with hot water, or add it to your coffee, tea or smoothie.  
Reishi
(Ganoderma lucidum)
is renowned as support for stress, Chaga has been used traditionally to support digestive comfort, Lion's Mane
 (Hericium erinaceus)
may support brain function, and Cordyceps Militaris may support energy and endurance. 
Highlights
Supports vitality & energy
Supports gut health 
Supports stress management
Supports brain function
Third party tested in New Zealand
Flow State's four blend formulation is third party tested here in New Zealand (Hill Laboratories and Massey University) for heavy metals, pesticide residue, microbials, and also active compounds (beta-d-glucans) to ensure a high-quality standard.
Flow State four blend is a 100 gram tin, providing you with 80 servings. 
TAPS PP9254
Each tin contains 100 grams of the following mushrooms:
Chaga extract (Inonotus obliquus) 
Cordyceps Militaris extract 
Lions Mane extract (Hericium erinaceus) 
Reishi extract (Ganoderma lucidum) 
High strength 10:1 extracts.
No fillers or flowing agents. 
Full fruited mushroom bodies.

Dual extraction (organic alcohol and hot water extraction methods).

Third party tested in New Zealand

 

for pesticide residue, heavy metal analysis, microbial analysis, and active compounds (Massey University and Hill Laboratories). 

Gluten free, non-GMO, vegan and paleo friendly.
How to use:
Mix 1/2 teaspoon into your tea, coffee, smoothie or any food of your choice. Stir or blend. Can be added to anything hot or cold.
If you are sensitive to herbs, start with a 1/4 teaspoon. In time you can increase your intake according to your daily needs.
Time of day: 
Usually in the morning or midday. If you're wanting to pump out work in the evening, by all means - go for it. 
Taste profile:
Malty, mildly bitter, sweet notes. 
Once opened, use within 3 months. Best stored in the fridge.
Caution and consideration:
Despite mushrooms being natural, they are considered potent in Traditional Chinese Medicine. It is important that you consult a health professional before taking this supplement if you have a health condition, are taking prescription medication, are pregnant, or nursing. Mushroom extracts can potentially interact with medications prescribed to suppress the immune system and regulate blood clotting.
The Flow On Effect
Help us empower Aotearoa, one non-profit organisation at a time. Join The Flow On Effect Initiative and help us create positive social change in our communities. Visit Giving Back for more information and to nominate your favourite non-profit today.
Customer Reviews
Write a Review
Ask a Question
03/06/2023
Megan B.

New Zealand
Flow State
I'm really enjoying them I put them with my coffee or with water. We all have some in my house. Feel like they are great
01/18/2023
Valetta

New Zealand
Flow State Four Mushroom Blend
My husband and I both unknowingly gifted the other one of these tins of magical goodness! We take it daily in a hot drink. I've noticed a balance in my moods, more energy throughout the day, clarity of mind and ability to focus (no more busy-mum brain fog), increased libido (probably why we both thought to gift it to each other!) and best of all I'm actually having decent sleeps and waking up early! It has also helped me as I've gone on a complete no-sugar lifestyle change and haven't noticed any cravings and my gut health has improved! I've been recommending this to everyone I talk to about mushroom supplements! Love it, thanks guys! Valetta, (Matariki Mushrooms)
12/25/2022
Debra G.

New Zealand
Great morning pick up
Love this blend. It is now part of my daily routine. I find it gives me energy and clarity.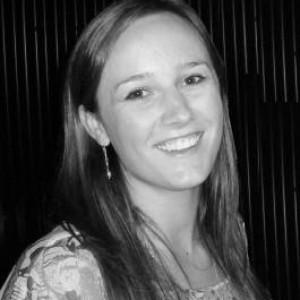 EO
12/23/2022
Emily O.

New Zealand
I diddnt buy these
Not sure what's going on here your system might be wrong? I didnt buy this blend!
11/27/2022
Aaron F.

New Zealand
Essentials
Great, In the coffee each morning and your in tune like no other!