Designed to supercharge your daily health.
Flow State is a blend of four of our favourite functional mushrooms.
LIONS MANE for focus, mental clarity and concentration.‡
CORDYCEPS for energy, endurance and athletic performance.‡
CHAGA for detoxifying and inner health.‡
REISHI as a stress-reliever and fatigue-fighter.‡
Our organic mushroom extracts are made from real mushroom fruiting bodies- not mycelium grown on grain. This means it actually contains the beneficial compounds you're looking for, analytically tested to guarantee quality and purity.
Tested and verified to contain >28% Beta-D-Glucans.

No added fillers. Contains <5% starch.

USDA Organic

Gluten free, non-GMO, vegan and paleo friendly.
How to use:
Mix 1/2 teaspoon into your tea, coffee, smoothie or any food of your choice. Stir or blend. Can be added to anything hot or cold.
If you are sensitive to herbs, start with a 1/4 teaspoon. In time you can increase your intake according to your daily needs.
‡These statements have not been evaluated by the FDA, MPI or FSANZ. This information is not intended to diagnose, treat, cure or prevent any disease.
Customer Reviews
Write a Review
Ask a Question
01/13/2022
Johannes S.

New Zealand
So far so good.
I've stopped caffeine and have started having it with Milo at breakfast and lunch. Not missing the coffee and have ordered the am/pm powders also - can't wait. Have been recommending to anyone who will listen.
01/11/2022
Louise W.

New Zealand
Four mushroom blend
Amazing product, mixes well in my morning coffee and does the trick!
01/08/2022
Kelly

New Zealand
LOVE MY MUSHIE BLEND!!
I love the four mushroom blend. I add this to my morning cacao and it sets me up for the day... xx
12/10/2021
Brianna S.

New Zealand
I'm in love
I've been supplementing my morning coffee with the Four Mushrooms blend and it totally helps my brain fog lift. I'm working in quitting coffee so it's nice to keep the ritual with something that actually uplifts my brain, body and spirit ✨✨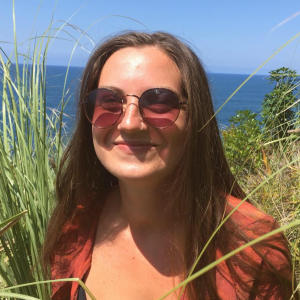 HM
11/23/2021
Helena M.

New Zealand
Wonderful!
I've tried quite a few different brands and different mushroom mixes and I am loving this one a lot! Will definitely re-order when I run out