FOUR Mushroom Blend: 100 grams
balance | recharge | uplift
or make 4 interest-free payments of $16.25 NZD fortnightly with
More info
COGNITION | STRESS | ENERGY
Introducing our OG blend.
Each tin contains 100 grams of the following mushrooms:
Chaga extract (Inonotus obliquus) 
Cordyceps Militaris extract 
Lions Mane extract (Hericium erinaceus) 
Reishi extract (Ganoderma lucidum) 
High strength 10:1 extracts.
No fillers or flowing agents. 
Full fruited mushroom bodies.

Dual extraction (organic alcohol and hot water extraction methods).

Third party tested in New Zealand

 

for pesticide residue, heavy metal analysis, microbial analysis, and active compounds (Massey University and Hill Laboratories). 

Gluten free, non-GMO, vegan and paleo friendly.
How to use:
Mix 1/2 teaspoon into your tea, coffee, smoothie or any food of your choice. Stir or blend. Can be added to anything hot or cold.
If you are sensitive to herbs, start with a 1/4 teaspoon. In time you can increase your intake according to your daily needs.
Time of day: 
Usually in the morning or midday. If you're wanting to pump out work in the evening, by all means - go for it. 
Taste profile:
Malty, mildly bitter, sweet notes. 
Caution and consideration:
Despite mushrooms being natural, they are considered potent in Traditional Chinese Medicine. It is important that you consult a health professional before taking this supplement if you have a health condition, are taking prescription medication, are pregnant, or nursing. Mushroom extracts can potentially interact with medications prescribed to suppress the immune system and regulate blood clotting. 
Read the science:
1) Probing Lingzhi or Reishi Medicinal Mushroom Ganoderma lucidum (Higher Basidiomycetes): A Bitter Mushroom with Amazing Health Benefits
2) Cordyceps militaris Enhances Cell-Mediated Immunity in Healthy Korean Men
3) Lions' Mane: Neuronal Health – Can Culinary and Medicinal Mushrooms Help?
4) Chaga mushroom extract inhibits oxidative DNA damage in lymphocytes of patients with inflammatory bowel disease


We would love to state the individual benefits of each of these mushrooms, however rules and regulations in NZ say that we can't. We suggest doing your research on the positive benefits of these mushrooms. 
‡These statements have not been evaluated by the FDA, MPI or FSANZ. This information is not intended to diagnose, treat, cure or prevent any disease.
Customer Reviews
Write a Review
Ask a Question
Lions Maine, Chaga, Cordyceps, Reishi
Lovin it! This is probably the 4th purchase of this blend & I definitely notice it when I've not had them for a while or had a break. I feel like it's helping our immune system & I really think it helps my focus for some reason! This will be a permanent fixture in our well-being activities! Is lovely in our morning coffees!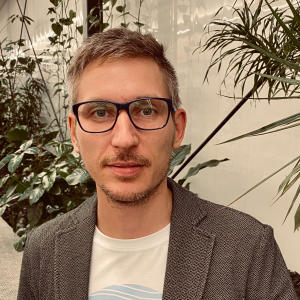 AS
06/05/2022
Alex S.

New Zealand
FOUR Mushroom blend is amazing
The winter is here. I quit coffee a month ago. What am I going to do in those freaking freezing mornings? I asked myself back then. Well, I bought FOUR Mushroom blend. I add it in herbal tea every morning together with an oat mylk. The taste is just fantastic! Results of using mushrooms? I certainly experience less stress now and feel more aware of the necessity of being calm and mindful. That's funny, but I even changed my diet. I eat a whole heap of different veggies and beans and nuts. I taste every single piece of my meal now, where before, I felt like just stuffing my stomach with primarily processed food. I'm plant-based for a while now, but was more like junk plant-based before. I've changed my diet over last month and maybe is because of the shrooms I'm taking every day. And, btw I'm not only taking FOUR Mushroom blend, I also take "Lions Mane" daily. I believe it's a magnificent combination. I feel it. I experience it. Cheers, Alex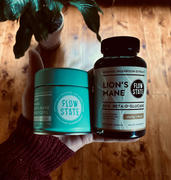 05/25/2022
Ramon S.

New Zealand
The blend tastes great, I put it in uth some other things to make a no caffeine coffee substitute. I'm looking forward to seeing what the long term effects are.
05/24/2022
Suzanne H.

New Zealand
FOUR Mushroom Blend
The taste is good and I e found that I'm not having the 3pm slump! So far it's been really good and the taste is good (I have a very sensitive pallet to tastes lol) it's good and have recommended to a friend already! Will definitely be ordering more. Thanks
05/02/2022
Evan L.

New Zealand
Surprisingly Effective
1 month in- I am surprised at how effective these are. Both my partner and I feel noticeably brighter, has become a regular and enjoyable part of our day!