Consciously designed to enhance immunity, organ health, and help you sink into a peaceful state of calm and relaxation.‡ 
The perfect addition to your evening routine to help you drop into the parasympathetic nervous system.
Our Flow State P.M. BLEND is a blend of THREE of our favourite functional mushrooms.
REISHI as a stress reliever and fatigue fighter.‡
CHAGA as a potent immunity booster and digestive aid.‡
TURKEYTAIL for stress management and immunity.‡
Our organic mushroom extracts are made from real mushroom fruiting bodies- not mycelium grown on grain. This means it actually contains the beneficial compounds you're looking for, analytically tested to guarantee quality and purity.
Tested and verified to contain >28% Beta-D-Glucans.

No added fillers. Contains <5% starch.

USDA Organic.

Dual extracted.

Gluten free, non-GMO, vegan and paleo friendly.

How to use:
Mix 1/2 teaspoon into your tea, coffee, smoothie or any food of your choice. Stir or blend. Can be added to anything hot or cold.
If you are sensitive to herbs, start with a 1/4 teaspoon. In time you can increase your intake according to your daily needs.
‡These statements have not been evaluated by the FDA, MPI or FSANZ. This information is not intended to diagnose, treat, cure or prevent any disease.
Customer Reviews
Write a Review
Ask a Question
01/10/2022
Aaron G.

New Zealand
PM Blend is my friend!
The PM blend is the best thing I have taken for my poor sleep. Since taking the PM Blend I'm having great sleep every night and I'm constantly looking forward to my sleep. Thoroughly recommended and I will continue to use it.
12/06/2021
Fiona S.

New Zealand
Game Changer
I absolutely love this product - I can tell a huge difference in the quality of my sleep from when I don't have it and do. After having it, I always wake up feeling super rested and sleep through the whole night, which I have always struggled with. Highly recommend!
10/24/2021
Clint F.

New Zealand
Awesome - have me sleeing like a log
Really good product! I was suffering from trouble getting to sleep at night but after trying PM blend for a fortnight I now fall to sleep easily and for longer periods of time. Highly recommend.
10/21/2021
Fergus T.

New Zealand
High quality
Great product, definitely recommend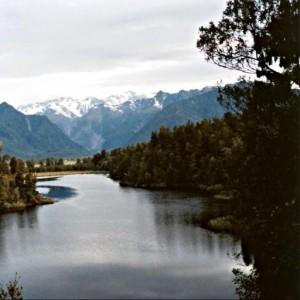 SV
10/13/2021
Samantha V.

New Zealand
Great for sound Zzz's
I have the PM mushroom blend and it has really helped the quality of my sleep. I would consider myself a good sleeper anyway but this helps me take it to the next level. It is perfect to have around an hour before bed to help me relax so I can fall asleep quicker when I get into bed. So happy to have this as part of my daily routine.