High strength Lions Mane 10:1 extract with piperine (black pepper extract) for enhanced absorption.‡ 

Each serve (two capsules) contains 1000mg of Lions Mane extract (Hericium Erinaceus) and 10mg piperine. No fillers or flowing agents. 
Beta-D-Glucans >30%

Starch <5%

Veggie capsules suitable for vegans. 

120 capsules - 2 month supply (1000mg/ day). 
Lions Mane has been a go-to mushroom for boosting cognitive health and memory, immunity, and improving mental wellbeing.‡ Popular with biohackers worldwide to enhance their cognitive spectrum, added to restaurant menus by the worlds' top chefs, and trialed in attempts to combat Alzheimer's disease, Lions Mane has burst back into the mainstream.
These white, globe-shaped fungi have long shaggy spines like a Lions Mane. It grows wild on deciduous trees and is now cultivated on sawdust substrates. We only use the fruited body of the mushroom, and not mycelium on grain (MOG). These natural substrates contain precursors that support the production of important functional compounds.‡
Flow State Lions Mane capsules are your go-to for a quick and convenient cognitive boost!
Read the science:
Lion's Mane Mushroom Benefits Memory And Cognition. Link here
Lion's mane mushroom contains a large number of bioactive components and secondary metabolites that have been promoted for healthy benefits ranging from antibiotic, anti-inflammatory, anti-carcinogenic, and neuroprotective properties. Link here
Neuronal Health – Can Culinary and Medicinal Mushrooms Help? Link here
Make sure you read our blog post on Lions Mane which highlights it's historic use in Traditional Chinese Treatments for certain ailments. We have accompanied this post with a variety of research studies.
‡These statements have not been evaluated by the FDA, MPI or FSANZ. This information is not intended to diagnose, treat, cure or prevent any disease.
Producing the Best Lions Mane Mushroom Capsules in NZ
View More

At Flow State, we take great care to ensure you get 100 percent natural, 100 percent authentic, and completely safe medicinal mushroom products. As a result, the Lion's Mane capsules that we sell in NZ go through a strict production process to ensure you get the best quality product on the market. When you have the best quality product, you will get the best nutritional and medicinal results.

The first part of the process is sourcing the best mushrooms. All the Lions Mane mushroom products that we offer for sale in NZ, including our capsules, are grown in China's Zhejiang Province. Lions Mane mushrooms are native to this region in China. The mushrooms that we use are certified organic.

The hot water extraction part of the process is completed by a specialist Canadian supplier. We have personally vetted this process, and we have verified the quality control procedures to ensure the Lions Mane extracts produced are free from agricultural chemicals, heavy metals, and other contaminants.

We extract the goodness from 10 kilograms of dried mushrooms to produce one kilogramme of Lions Mane extract. Each batch of this extracted powder is then tested for potency levels and safety at independent laboratories here in New Zealand.
Customer Reviews
Write a Review
Ask a Question
10/10/2021
Jeremy N.

New Zealand
Sharp!
Been taking Lions mane for several months now, and the increase in mental sharpness is noticeable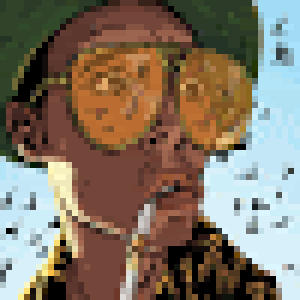 EZ
10/07/2021
Ethan Z.

New Zealand
So goood
I'm an artist and these have been giving me some superpowers with my creativity! Highly recommend to my friends and family!
10/06/2021
Rebecca E.

New Zealand
Lions mane is fab
Really good. I've noticed my concentration levels and memory have improved.
10/04/2021
Clint F.

New Zealand
So good!
Super supplement, mushrooms really help with focus and getting the job done. I have a job that requires me to be alert and on to it a lot of the time so the lions mane gives me a competitive edge! Its the best!
10/04/2021
David S.

New Zealand
Lions Mane
Have been using did a week and feeling sharper than normal ;) lol