MYCOMPLETE (6 in 1) CAPSULES
vitality | recharge | balance
or make 4 interest-free payments of $25.00 NZD fortnightly with
More info
GUT HEALTH | COGNITION | STRESS | IMMUNITY
Flow State MyComplete is a powerful and effective mushroom extract supplement made from organic whole fruiting bodies and dual extracted for bio-active compounds. It's the go-to blend to deliver all the amazing benefits of mushrooms, supporting the immune system, cognition and the management of stress.  
Consisting of equal parts chaga, cordyceps militaris, lion's mane, maitake, reishi and turkey tail, MyComplete is designed to be taken daily to support an active lifestyle.
Highlights
Supports stress & mood management
Offers immune support
Supports gut health 
Supports energy & endurance 
Third party tested in New Zealand
Flow State's MyComplete is third party tested here in New Zealand (Hill Laboratories and Massey University) for heavy metals, pesticide residue, microbials, and also active compounds (beta-d-glucans) to ensure a high-quality standard.
Flow State's MyComplete is in convenient to consume capsules (vegan friendly), and combined with piperine (black pepper extract) for enhanced absorption. 
TAPS PP9254
High strength 10:1 extracts with piperine (black pepper extract) for enhanced absorption.‡ 
Each serve (two capsules) contains 1000mg of:
Chaga extract (Inonotus obliquus) 166mg
Cordyceps Militaris extract 166mg
Lions Mane extract (Hericium erinaceus) 166mg
Maitake Extract (Grifola frondosa) 166mg
Reishi extract (Ganoderma lucidum) 166mg
Turkey Tail extract (Trametes versicolor) 166mg
Black Pepper extract 5mg
No fillers or flowing agents. 
Beta-D-Glucans >30%

Full fruited mushroom body.

Dual extraction (organic alcohol and hot water extraction methods).

Veggie capsules suitable for vegans. 

Third party tested in New Zealand

 

for pesticide residue, heavy metal analysis, microbial analysis, and active compounds (Massey University and Hill Laboratories). 
When to consume:
Morning or afternoon. With the addition of Cordyceps militaris, it is not recommended to be taken in the evening, as some people find this stimulating.
Caution and consideration:
Despite mushrooms being natural, they are considered potent in Traditional Chinese Medicine. It is important that you consult a health professional before taking this supplement if you have a health condition, are taking prescription medication, are pregnant, or nursing. Mushroom extracts can potentially interact with medications prescribed to suppress the immune system and regulate blood clotting. 
The Flow On Effect
Help us empower Aotearoa, one non-profit organisation at a time. Join The Flow On Effect Initiative and help us create positive social change in our communities. Visit Giving Back for more information and to nominate your favourite non-profit today.
Customer Reviews
Write a Review
Ask a Question
03/17/2023
Marianne D.

New Zealand
Easy to Swallow
I have been taking just the lions mane but decided to try MyComplete and I think with the extra mushroom extracts it has benefited my blood pressure by lowering it
03/12/2023
Toni

New Zealand
6 in 1
Honest review these organic mushrooms have completely improved my day to day life, a lot more energy, and awareness, anxiety and stress levels have lowered. I'm really impressed and grateful I gave this a go. Also, fast shipping. Thank you, Flowstate
03/12/2023
David G.

New Zealand
Mushcurious
I am 2 weeks into 2 month supply of my complete - experiment still in progress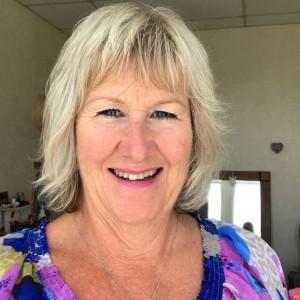 M
03/10/2023
Margi

New Zealand
****** Flow Stater!
Well Ive just started Flow State (hence the title), 2 weeks ago so its early days but already Im pretty certain My Complete is working...just need another couple of weeks to really let it do it's work. I needed to change from my last supplement so finished it first I could give Flow State a chance to prove itself alone. I had been a bit fatigued for a few weeks so this prompted me to try something new and its so natural plus I love supporting local business. The fatigue has eased so Im hopeful Flow State will be my go-to from now on...in good faith Ive ordered the Full Spectrum Bundle (thanks to the special rate this weekend) for more My Complete plus adding Lions Mane and Turkey Tail as I still feel I need a wee bit extra for a while. Thanks Flow State for making these wonderful health benefits available.
03/08/2023
Violet

New Zealand
Mood changer
I started using mushies with the lions mane capsules and it was fine then I wanted to try the My Complete because it includes lions mane plus another 5 mushies and I loved it. I discovered that for me the best way to get the full effect is after breakfast and my mood is more stable, also the menstrual cramps and my *** symptoms are gone.