TURKEY TAIL CAPSULES
restore | immunity | defence
or make 4 interest-free payments of $22.50 NZD fortnightly with
More info
IMMUNITY | DEFENCE | GUT HEALTH
High strength Turkey Tail mushroom 10:1 extract with piperine (black pepper extract) for enhanced absorption.‡ 
Flow State Turkey Tail (Tramates versicolor) extract provides you with immune support that you can count on.
It is said the ancient Taoists were astonished by the abundance of turkey tail on pine trees, which was notoriously anti-fungal. They concluded that a mushroom of such tenacity must contain incredible medicinal properties, and hence it was explored as a medicinal fungus. 
A few of the noted benefits of regular turkey tail consumption may include removing toxins, increasing energy, strengthening the immune system, and supporting liver and spleen function.
Highlights
Offers immune support 
Supports gut health 
Supports organ health
Third party tested in New Zealand
Flow State's Turkey Tail is third party tested here in New Zealand (Hill Laboratories and Massey University) for heavy metals, pesticide residue, microbials, and also active compounds (beta-d-glucans) to ensure a high-quality standard.
Flow State's Turkey Tail is in convenient to consume capsules (vegan friendly), and combined with piperine (black pepper extract) for enhanced absorption. 
TAPS PP9254
.
Each serve contains 1000mg of Turkey Tail extract (Trametes versicolor) and 5mg piperine. No fillers or flowing agents. 
Beta-D-Glucans >30%

Starch <5%

Veggie capsules suitable for vegans. 

Dual extraction (organic alcohol and hot water extraction methods).

Third party tested in New Zealand

 

for pesticide residue, heavy metal analysis, microbial analysis, and active compounds (Massey University and Hill Laboratories). 
When to take:
Anytime of the day.
Caution and consideration:
Despite mushrooms being natural, they are considered potent in Traditional Chinese Medicine. It is important that you consult a health professional before taking this supplement if you have a health condition, are taking prescription medication, are pregnant, or nursing. Mushroom extracts can potentially interact with medications prescribed to suppress the immune system and regulate blood clotting. 
Customer Reviews
Write a Review
Ask a Question
01/27/2023
Fiona A.

New Zealand
Turkey Tail To Keep Away Disease!!
I started taking Turkey Tail after hearing how they can be really great for keeping your system free of disease & also breast health! I empty the Turkey Tail capsules into my Flow State Four Mushroom blend first thing in the morning as I LOVE the taste! I have only been doing this for 2 months now, but I have noticed my skin is looking good, I feel more awake & my ******* don`t get as painful around the time of my cycle :) I am really happy so far & will def continue to take!! Thank you Flow State
01/03/2023
Tara W.

New Zealand
Great results so far
I bought Turkey Tail extract for the first time after hearing first hand accounts beating cancers. I have had digestive trouble for 20 years and thought I would give it a try. So far so good, I came off my usual medication and have not had the symptoms reappear as they have every other time I have tried in the last few years.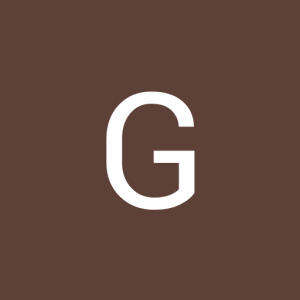 GO
12/18/2022
Gena O.

New Zealand
Turkey lurkey
Turkey tail kept me well through chemotherapy I'm so grateful for it
11/28/2022
Matt H.

New Zealand
Back again
Loving them. Taking heaps of their range
11/27/2022
william g.

New Zealand
turkey tail
it is the best we only use